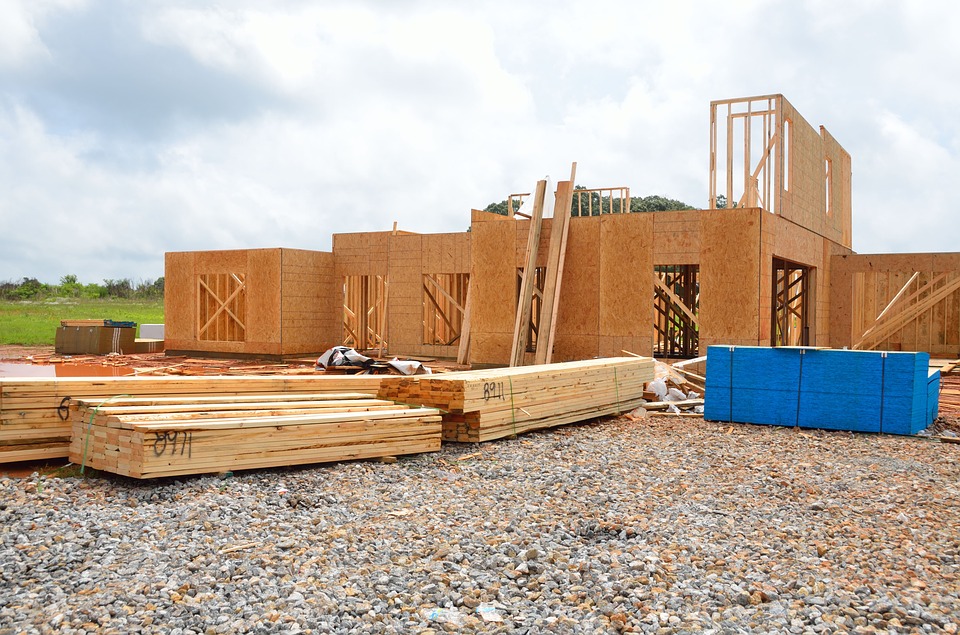 What are the best roofing options for a new build
The type of roof you choose for your architectural project will, of course, depend on the kind of building it will be.
This article is dedicated to roofing choices for new build homes
There are many roofing options with hundreds of variations out there for new homes, take a look at the top four, materials we think are best suited here.
Slate Roofing
Slate roofing is the most popular roofing option whether that is in a new housing development or a restoration project.
This is because slate is a hard-wearing material that not only functions well but looks good.
Slate roofs can make a home look more stylish, due to its commonly used grey-toned tiles in new builds.
Not only this but using slate tiles means that you are met with a range of size and thickness options, not to mention colours.  Learn more about slate tiling here.
A Flat Roof
Flat roofing is often seen as material solely used for garages, and commercial buildings but this does not mean it is not a great option for a house.
There are a wealth of benefits to having a flat roof on your new-build home as well as a number of materials that can be used to pull off a great roofing solution for a modern new home.
Like slate tiles, flat roofs are a grey toned colour, although this again give the overall modern feel, you can paint over it should you choose. Find out more about painting over EPDM roofing.
EPDM is the most popular kind of flat roof due to its many benefits such as durability, effectiveness and cost.
Concrete Roofing
Commonly used for its waterproofing abilities, concrete roofing is the next roofing solution on our list.
The options for concrete roofing are endless with the price staying affordable.
Like slate, concrete roofing is made up of tiles that can be formed into any design you choose making them a great option for an architect wanting to put their own mark on the building.
Metal Roofing
If like us you like the modern look, but our previous options are not what you are looking for, perhaps you would like a metal roof.
Growing more and more popular for new builds and housing developments, metal is a great lightweight and durable material for roofing.
Metal roofs are particularly successful if you are looking for a more sustainable option for your roof as many are made up of recycled content, meaning you are not adding to waste and overproduction, if that is a concern you have.